Sunday 29 July 11am Ngahina Hohaia – Nga Taonga Tuku Iho (Treasures of our ancestors)Ngahina Hohaia talks about the cultural knowledge passed down from her ancestors that inspires her art practice.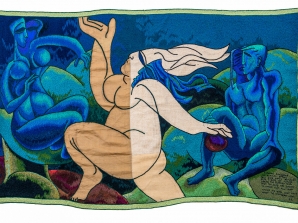 A free workshop facilitated by Joan Hamilton, Sunday 8 October 10 - 4pm. Create your own piece of hand stitched art inspired by Malcolm Harrison's works in the gallery. Limited to 10 participants only. Please register at 372 9907 or info@waihekeartgallery.org.nz
A Curators Talk will be presented by Cerys Dallaway Davidson on Saturday 23 September at 11am, and she will be joined by Graeme and Adrienne Harrison and other of Malcolm's friends and colleagues. All Welcome! Malcolm Harrison was New Zealand's most acclaimed textile artist, and he chose to live on Waiheke for the last ten years of his extremely productive life. He was the first recipient of the prestigious Creative New Zealand Craft/Object Award and his dramatic large scale textile works feature ...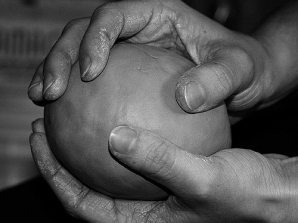 As part of the Melting Pot exhibition, curator Judy Rae will encourage you all to have some hands on fun in the Gallery Foyer on Play with Clay Day! September 16. 11 - 2pm  All Welcome! Judy will also speak about the different techniques that the artists have used in the works in the Small Gallery to change it into creative forms